The 2017 census put the population of San Antonio, Texas at over one million five hundred thousand people.  That is more than Dallas who has over one million three hundred thousand.  With that many people the restaurant business is big.  There are over four thousand five hundred restaurants which about half of them are independent owned and the rest are franchises.
Today, San Antonio TX Hood Cleaning is reviewing three very different restaurants that are all very popular.  The review is not really of the food but about how the restaurant came to be.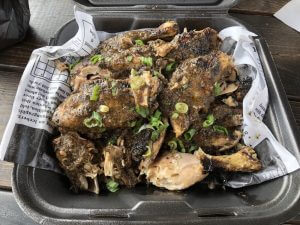 The Jerk Shack is located at 117 Matyear Road.  It is owned by Chef Nicola Blaque.  She was born in Jamaica and moved with her family to the United States when she was four years old.
After three deployments between Afghanistan and Iraq, earning her a Combat Action Badge, Chef Nicola attended the Culinary Institute of America.  She spent the next ten years honing her cooking skills and zeroing in on cuisine that was authentic Jamaican inspired.
One of The Jerk Shack's infamous dishes is Jerk Chicken and Pineapple Waffles.  If you are into Jerk Chicken or Jerk Pork, this is the place to go.  They even offer vegetarian dishes with the Jerk flavoring.
They may only have forty-three reviews, but they are all very positive and I am sure there will be many more to follow.
Biga on the Banks is located on the San Antonio River.  Sitting above a quiet bend on the river with a view of cypress trees, Biga offers a casual dining experience you will not soon forget.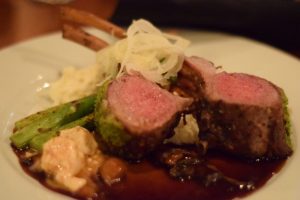 Chef/Owner, Bruce Auden, was raised in North London.  He opened his first restaurant in 1991 call Restaurant Biga.  They combined the location a bakery which was run by his wife Debra.  Debra is an artisan bread baker and added amazing baked goods to Biga Restaurant's menu.  They were featured in Esquire's "Best Bars and Restaurants" list in their first year.
They outgrew their cozy location and decided to pair up with a couple of partners to open Biga on the Banks in 2000.  The location was picked because it is near downtown, hotels and great entertainment venues.  They have over three hundred and sixty positive posts online with a four-point-six-star rating.  Chef Auden must be doing something right.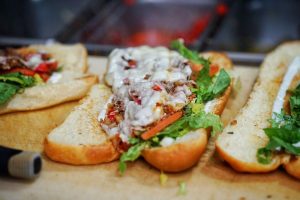 Gino's Deli & Icehouse is known as a North Side Legend.  Owner Aleem spend several years in Brooklyn, New York and fell in love with the deli business.  When he moved to San Antonio, he decided he was going bring a New York Style Deli to town that would serve the most amazing Philly Cheese Steak around.
The original menu for Gino's Deli & Icehouse had only five items on it.  Today there are twenty-five items, ten of which are innovative sandwiches that are home grown.
Gino's have only been around for ten years, yet they have over one thousand one hundred reviews on the internet.  Amazingly they have one point off of a five-star rating.  Guaranteed you will be addicted once you have tried Gino's and will come back again and again.  They even guarantee if you don't love the food, you don't pay.
San Antonio TX Hood Cleaning has sponsored this article for your pleasure.  Any good restaurant owner/manager knows that hood cleaning should be done at least once per quarter in their commercial kitchen.  We are happy to come out and give you an estimate for hood cleaning to your restaurant.  Call us today at 210-944-4984.