Exhaust Hood Cleaning
San Antonio Texas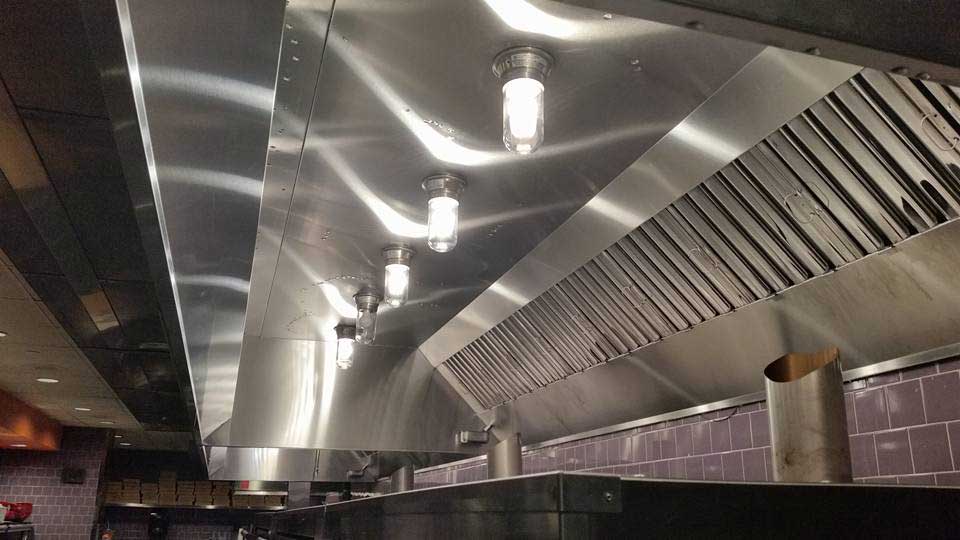 Getting your hoods washed and serviced is always a great idea, especially if you are running a commercial kitchen. Exhaust hood cleaning will also prevent any fires from ever breaking out inside your kitchens, improve ventilation within the building because smoke and odors will be removed as well as enhancing the working environment for your kitchen staff. Hood cleaning will also assist with keeping you fully compliant with fire safety regulations.
Let the best take care of your exhaust hood cleaning in San Antonio, Texas.
San Antonio Restaurant Hood Cleaning works every kitchen exhaust hood cleaning system the same way from the top all the way down to the bottom — starting from the exhaust fan, then the ductwork, to the grease troughs to finally the hood and the filter tracts. Once the exhaust hood cleaning is done, we then start working the surfaces, our team will wipe hard and shine clean all the surfaces you have within the hood area.
If you find it necessary, our team can photograph the entire exhaust hood cleaning process from before to after. This step is perfect to highlight all the work put into the project, it's also good for quality control and insurance purposes.
We only work with cleaning experts who also happen to be well equipped to handle whatever challenge we may be presented with — and you can be certain we will leave your kitchen looking and functioning much better than when we first arrived.
Our team can also leave you a complete written report of our work and all our findings and recommendations. Visit our About page to know more about our company.
All exhaust hood cleaning by San Antonio Hood Cleaning is conducted according to the latest NFPA 96 standards
If you're anywhere around San Antonio, make sure you've called in for a free - no-obligation - quote. If interested, we can also schedule an appointment, whereby one of our representatives can visit your restaurant to consult with you and come up with a custom quote tailored to your requirements. All this will happen at no extra charge.
Maybe you don't have a restaurant business, maybe you have a bar or maybe you have a fast food joint, maybe it just a corporate kitchen. Whichever one you've got, we've got you covered. Call in or visit our Contact page and we're sure we can make something work for you.
For more information about our company and how we can help you with your exhaust hood cleaning needs, don't hesitate to hit us up at (726) 200-8878. We also happen to have the best rates in town.