Restaurant Cleaning Services
San Antonio Texas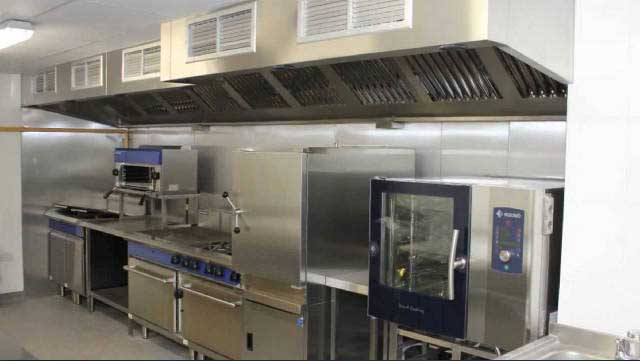 Restaurant Cleaning Services San Antonio
Ever walked into a restaurant and found dishes all over the place and maybe some flies buzzing around? How did you feel? Bet you'd never want to go back there ever again. Fact! Cleanliness for a restaurant is everything, you might be serving the best pies the state has to offer but if your environment is dirty, your reputation will drown and so will your business.
Seriously, why work with San Antonio Hood Cleaning for the best in Restaurant Cleaning Services.
Here's why
We have many years of experience in restaurant cleaning services, and every time we manage to leave a smile on each and every one of our clients' face. In fact, much of our growth has been because by the number of referrals we have managed to receive from all our happy clients. This just goes to show how committed we are to ensure all our clients are 100% satisfied.
Our team members are all industry certified, expertly trained and well equipped to safeguard their safety as well as yours. Our team can handle all kinds of restaurant cleaning services within the dining establishment. These tasks can be generalized as - the entire servicing and maintenance of your entire premises - including areas in the front of the building and areas in the back. Some of these services include: Floor cleaning and mopping, sweeping and polishing of surfaces, rigorous floor scrubbing. cleaning of tables and surfaces, spot cleaning, grease trap cleaning etc. You can also visit our About page to know more about our company.
For peace of mind you need to let San Antonio Hood Cleaning take care of your restaurant
Do you own a restaurant, bar or fast food joint anywhere in San Antonio? You haven't been getting the best restaurant cleaning services if you haven't worked with San Antonio Hood Cleaning. If you're interested we'd be more than willing to drop by for a quick inspection, as we serve all areas in San Antonio.
San Antonio Hood Cleaning will work with you side by side to develop a custom cleaning schedule that meets all your unique needs and that fits within your budget. To get more information about our company and how we can help don't hesitate to hit us up, we're available 24/7 if you'd like to call you can also use this contact form to drop some of your details, once you do someone will reach out to you.
We are licensed, bonded, certified and fully insured for restaurant cleaning services.
---
San Antonio Restaurant Hood Cleaning proudly serves San Antonio, Texas.